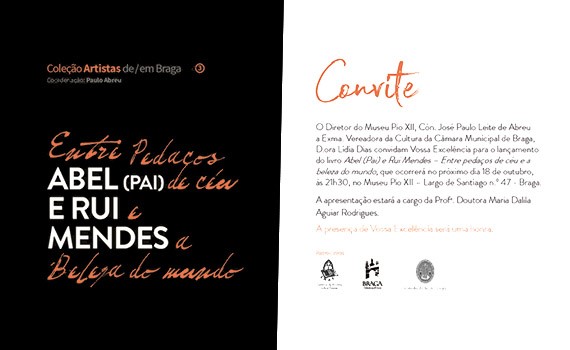 Launch of the book "Abel (father) and Rui Mendes …"
The Director of the Pius XII Museum, Cón. José Paulo Leite de Abreu and the Hon. Councilor of Culture of Braga, Dr. Lídia Dias, invite you to launch the book "Abel (Father) and Rui Mendes – Between pieces of heaven and the beauty of the world", which will take place on October 18 at 9:30 pm at the Pio XII Museum – Largo de Santiago, 47, Braga.
The presentation will be in charge of Prof. Maria Dalila Aguiar Rodrigues.